What Does an Alternator Do?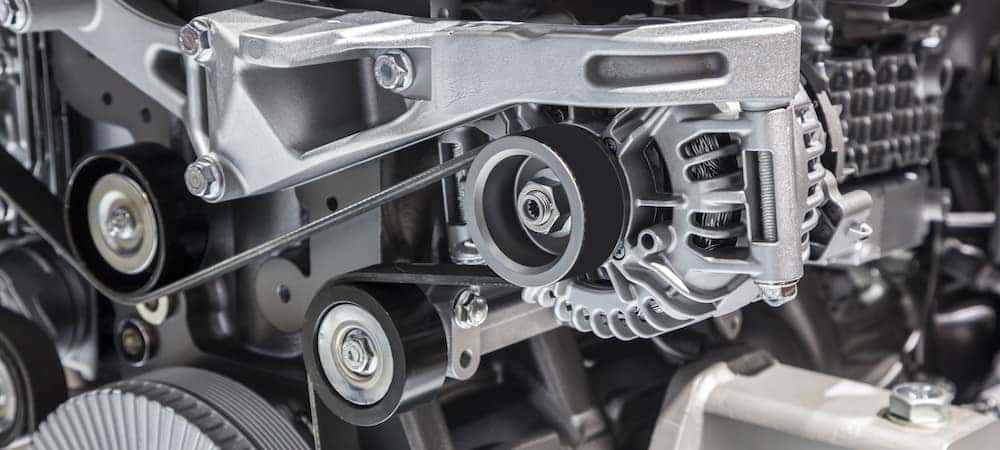 What does an alternator do? Driven by the serpentine belt, it works to send power to the car's electrical system while the car is running. Despite what many drivers believe, the battery is only used to start your vehicle while the alternator is what actually powers it. Using gas as its energy source, the alternator functions as a generator. For more alternator information, turn to the service center at Honda of the Avenues.
Common Alternator Problems
Are you worried your alternator is on its last leg? If you're seeing any of these symptoms, make a trip to Honda of the Avenues near Orange Park:
Battery warning light appearing on the dashboard
Dim headlights or interior lights
Burning rubber smell under the hood
Devices not charging
Whining or screeching sound after the vehicle has started
Unable to start
Failing Alternator vs. Battery
It's common for drivers to confuse a failing battery with a failing alternator. The easiest way to distinguish between the two is to wait until the vehicle is unable to start and needs a jump. Then go ahead and jump-start the engine, and remove the jumper cables after it starts. If your vehicle dies right away, the problem could be with your alternator. To have a certified technician take a look, schedule a service appointment at Honda of the Avenues near Gainesville.
How Long Does an Alternator Last?
Most alternators last between 80,000 and 150,000 miles, or about seven years. Though there are some conditions which can cause an alternator to wear out quicker, such as:
Alternator quality
Driving conditions
Power drain on the alternator
How Much Does it Cost to Replace an Alternator?
It is impossible to give an exact cost to replace an alternator since different cars require different alternators. However, you can call Honda of the Avenues for a free quote at (877) 394-5614. We carry alternators that are designed for your particular Honda vehicle, and our technicians can tell you how much is an alternator for your car. On top of that, our certified technicians have the training and expertise to install the part correctly.
Visit Honda of the Avenues for a New Alternator
If you're planning to replace your alternator yourself, check with the Honda of the Avenues parts department to purchase a high-quality factory part. We can help you find everything from an alternator to Honda batteries at a sensible price, as well as keep you up to date on your Honda CR-V maintenance schedule, and Honda Accord service. Contact us at with any questions or stop by our service center near St. Augustine!
Service Specials at Honda of the Avenues
More Service Tips From Honda of the Avenues
What does an alternator do? Driven by the serpentine belt, it works to send power to the car's electrical system while the car is running. Despite what many drivers believe, the battery is only used to start your vehicle while the alternator is what actually powers it. Using gas as its energy source, the alternator…

Is the Engine Oil Indicator on your Honda Civic appearing even though you recently had an oil change? Don't fret, a quick reset to your Honda Civic oil light will fix that! Resetting the oil life on a Honda Civic is quick and you can have it completed in six simple steps. Here's your guide…