Discover Honda of the Avenues
We offer everything you need to keep your Honda up and running.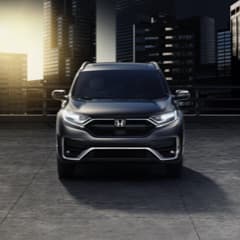 Current Offers
Discover special offers that can save you money on your next Honda vehicle.
View Offers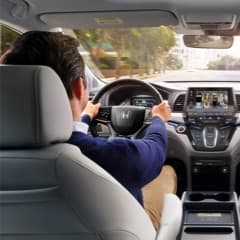 Value Your Trade
We don't just sell cars, we buy them as well. We make the selling process easy.
Appraise My Car
Our Reviews
While car buying can be excruciating, Brett Huey did everything possible to make it a fantastic experience for us. We are loving our new Pilot Trailsport.
Robin Mel was wonderful ! He was so helpful and informative. He answered all of our questions regarding the new technology on the vehicle. He was also so helpful after the sale. He was very polite and not pushy. We will recommend to our friends.
I had a fantastic experience buying a car from Honda of the Avenues!!! Richard Norton is a wonderful sales consultant!!! For everyone who hates the thought of the high-pressure sale guy who just won't take "no" for an answer, Richard's your guy!! He's extremely patient, listens to you, answers your questions, and gives you space. And the service when he delivered the car was phenomenal!!!! I can't say enough good things!!! Everyone else was wonderful as well!! Highly recommend both Richard and the dealership!!
Tanya was a very helpful and attentive salesperson who was always helpful in assisting us with our purchase.
Quick Response to an immediate need.
My experience at Honda The avenues was the salesman's were patient they did everything in their power to make sure that you left them satisfied with your vehicle and your monthly payment. I want to apologize to the salesman by the name of Chris I forgot your last name and I cannot find your card but he was a great salesman and very helpful to me so if you guys head that way look for a salesman by the name of Chris
When we enter the Honda facility we were greeted Robin Mel which was very polite. We told him we were looking to trade out our 2010 Honda Pilot to a the new 2023 model in red. He said they didn't have any in red available. He stated he had a white, black or blue available. At that time we decided we weren't interested. After talking to Robin Mel he stated we could discuss the price and after go back forth in the price we settled on a priced. We decided to purchased the 2023 Honda Pilot touring in platinum white. Mr. Robin Mel and manage was very polite throughout the process. Thanks for taking care of us.
They haven't disappointed so far. My wife and I plan to continue taking our Honda vehicles there for service.
Customer Service is always good and professional. I like the express lane in and out in a timely manner. All the staff are friendly and helpful.
Josh is that guy!!! he communicated effectively, provided me options and suggestions that made the experience as flawless and exceptional as possible. I'm very comfortable with the results so far.
Wonderful guys...Great service...Perfect location
Thank you for great service from Thomas Phelps
Great experience. Waiting area is very comfortable and the service was very knowledgeable and courteous. I will definitely be back
Friendly and knowledgeable, salesman was great and very personable. Will highly recommend to family and friends
Thank you Honda staff Chris C and Chad who made my 1st in-person (in 10 years) car buying experience easy and not painful.
Linda is the very best in the business!!!
Oil change was quick and service was friendly.
Sales personnel were extremely helpful. Were not pushy. They explained each model we looked at to help us make a decision. The entire purchase process was seamless and enlightening
I just truly enjoyed the whole process and that was very refreshing because buying a car is a big thing and to me it was important to feel comfortable, have all my questions answered, and all my boxes were definitely checked with the purchase of my 2023 Honda Passport Trailsport. Everyone went out of their way to make this car buying journey 5 star! Morris, Marshall and Rashawn you guys ROCK!
The environment was great to be in. Everyone there was super helpful and our saleswoman Jessica was very kind and kept an open mind with everything I wanted. I can't forget how kind Clay was in finance. Super easy to talk to and super helpful in figuring out all the quirks and features of the car. Couldn't have asked for a better experience. Thank you tremendously to both :)
Bobby provided courteous and expedited service. Prices were provided up front and results were discussed in person with computer visuals. Only took one hour, as estimated. Will come again. Thank you.
They got me out in one hour
Bobby Howard is exceptional. He listens to what you need and then he delivers, and what's really nice he makes you feel good just being there. Have always been pleased with the service at Honda of the Avenues.
Love this place. Everyone is so sweet and friendly. Thank you so much Parris Jackson for your kindness and honesty. He took a good care of me about everything to get a beautiful Civic Sport .Car is beautiful and runs great 👍🏻 Customer Service is above and beyond ⭐️⭐️⭐️⭐️⭐️⭐️⭐️⭐️⭐️⭐️
Randy Lewis solved my most disappointing problem with Honda service after my first couple service visits. I told him how GMC had assigned me a service tech and he took care of my car every time. One appointment for whatever, without me dealing with both Express and the other shop separately. Right hand not knowing the left. Randy gave me a "Buddy"….Bobby Howard. Bobby solved one of the problems with windshield wipers without me even getting out of the car. Both men are positive, can do, and gems. Thanks for hiring these two.

Welcome to Honda of the Avenues
When you need a Florida dealer near Jacksonville, FL, you can count on Honda of the Avenues to provide you with everything you need to lease or finance the vehicle you want. As one of the number one car dealers in Jacksonville, FL, the elements for a top-tier buying experience happen behind the scenes before you even walk through the doors. We work hard to provide you with resources like a payment calculator, online financing, and various monthly specials and incentives.
You continue to remain a top priority after you make your purchase at Honda of the Avenues. We're not just a car dealer for Jacksonville, FL - we're one of the most reliable service providers in the area. Regardless of a vehicle's reliability, satisfying regular maintenance requirements is part of being an owner. Our certified technicians can provide you with everything from oil changes, tire rotations, battery replacement, and more. We even offer monthly service specials to save additional money on mandatory service packages. We only provide genuine OEM products from the original manufacturer when you need parts; this ensures the highest quality possible.
Take your car-buying experience to the next level with a preferred car dealer in Jacksonville, FL. We have been serving Jacksonville,FL and the surrounding area for several years, and we are proud to have developed countless loyal customers. Every staff member takes pride in helping you find your dream car, truck, or SUV. We constantly offer a wide range of new Honda and pre-owned models. If you would, take a moment to see what makes Honda of the Avenues so special.
Get Directions To Honda of the Avenues