Discover Honda of the Avenues
We offer everything you need to keep your Honda up and running.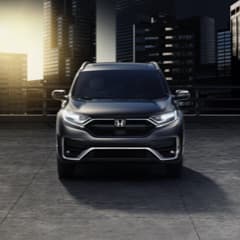 Current Offers
Discover special offers that can save you money on your next Honda vehicle.
View Offers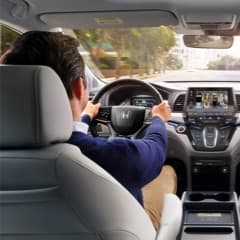 Value Your Trade
We don't just sell cars, we buy them as well. We make the selling process easy.
Appraise My Car
Our Reviews
Had a great experience with Honda Avenues! Gage was our sales guy and he was polite, professional and not pushy! We got a great trade in off for my vehicle and Gage personally delivered the Acura RDX to me 2 hours away! Highly recommend purchasing your next vehicle from here.
I own a 2019 Civic Type-R, and this was my first visit to your service center. I would like to personally commend Eric Laurendeau for his exceptional customer service. He was very thorough and explained the process in detail as my car was serviced via an extended warranty. He maintained excellent communication throughout the time my car was being serviced. I have had my car serviced at another Honda location for routine maintenance (and for this specific issue), but the service there has been truly unsatisfactory. My experience at your location has exceeded my expectations, and your service center has definitely gained a new customer. Dr. K.S.
Excellent customer service. Excellent communication and prompt service. Friendly and knowledgeable advisor. Didn't try to sell me what I didn't need.
Linda was amazing! She truly had our needs as a priority! The staff was extremely friendly, and the dealership was very clean. I appreciate that they had everything ready for us to sign. And that they had a kid zone for my daughter to keep her distracted! Would buy from Linda again!
My 2019 Honda CR-V wouldn't start on Friday August 5, so I called for roadside assistance and a got a jump start. Then on Monday, August 8, my car wouldn't start again. Once again I had it jump started and then I immediately drove it to the Honda dealer. I was taken care of right away. The service tech was professional, knowledgeable, and pleasant. I think his name was Eric. He took the time to explain everything to me and laid out my options. A new battery was installed in a timely manner. I was good to go.
JD was very helpful and I think their team seems honest :) Good quality to find today
JD was the person who handled our service. He did an excellant job. I don't see him listed below under the Service Department. No issues with the work, JD was pleasent and exceeded my expectations.
Great Tech. Timely service. No pressure on extra service offers.
Alexis Hunter-Hudson helped my daughter find the perfect car for her first purchase. She was easily accessible and responded quickly to any and all of the questions we had throughout the process. I am so glad she is who helped us out, normally I do not like purchasing cars, but was the most comfortable I have felt when buying a car.
Honda of the Avenues is my go to place for maintenance of my Honda vehicle. Always top notch, friendly customer service. On my recent visit, Matthew Johnson was my assigned service adviser. Matthew was courteous, professional and kept me apprised of how service work was moving along. Very happy customer and I will continue taking my vehicle to Honda of the Avenues!
I work here. Choose me and see how service is still alive.
5 Aug experience was awesome! Matt went above and beyond what was expected with the moon roof and audio system diagnostics and repairs that needed attention. I could not ask for a better advisor and will be hard pressed to go to another advisor if he or Brian are not available when I need assistance. Thank you both for taking care of me!
I have confidence in the staff/service people at Honda of the Avenues to tell me the truth about the service that my car needs. In addition, the costs always seem fair.
Excellent service, perfect vehicle and professional people.
Outstanding service all around, from the Manager on down. Thank you.
Great sales and finance guys! Friendly, Fast and efficient. Responsive. Great deal. Clean office. Repeat customer that will continue doing business there.
Very thorough diagnosis, great customer service, and unexpectedly they replaced my missing owners manual!
Love the service and the service person was wonderful. I was in and out with the appointment. Thank you.
Service was done as requested. There were no surprises. The overall experience was very good
Both Franco in sales and Tony in finance are excellent representatives of your company. I came into the showroom to purchase my leased Honda Passport. Both Franco and Tony were friendly and professional. They met my needs and exceeded my expectations. Tony and Franco helped me to get my car clear coated and detailed inside....WOW!!!! It came out shiny and sparkling like it was when I got it new. My past 3 vehicles have been Hondas and I will surely continue being a Honda customer. Thank you Honda of the Avenues for an excellent purchasing experience! (Oh!!!! and a shout out to the 2 wonderful ladies at reception) Sincerely Regina Nunez
Kent was great. We appreciate his help purchasing our new 2023 Honda Odyssey.
Mr. Thomas Phelps and the team at Honda of the Avenues were amazing. Mr. Phelps made this experience better than I ever could have imagined. He took an already stressful situation and turned it into a great triumph. I was able to get the exact car that I wanted. Thank you again for everything!!! Ruby M6
It is run very well. The salesmen are friendly and not too pushy which I prefer.they are very customer friendly, providing water and snacks. I have dealt with them for 6 years and will continue to do so.
This dealership is A-1 in my books. From Sales, Finance, General Management, all my interactions have been 5 star experiences. This is the 2nd car Rich Moss has helped me with. Earlier this year I leased an Accord to replace an Insight (also leased at Hond of the Aveneues). I really wanted an Insight but there was none available. Rich stayed in touch with me over the months and found that I had equity in the Accord and that he could arrange a trade from the Accord to an Insight, and he also found an Insight, one of the few left in the country. I was able to get into the Insight with very little change to my payment. And on that, I had a pre-approval financing but Clay, finance, was able to find financing with a lower interest rate to cover the trade. Finally, before I left with my new car, the General Manager came out to congratulate me on my new car. I highly recommend this team of auto pro's.

Welcome to Honda of the Avenues
When you need a Florida dealer near Jacksonville, FL, you can count on Honda of the Avenues to provide you with everything you need to lease or finance the vehicle you want. As one of the number one car dealers in Jacksonville, FL, the elements for a top-tier buying experience happen behind the scenes before you even walk through the doors. We work hard to provide you with resources like a payment calculator, online financing, and various monthly specials and incentives.
You continue to remain a top priority after you make your purchase at Honda of the Avenues. We're not just a car dealer for Jacksonville, FL - we're one of the most reliable service providers in the area. Regardless of a vehicle's reliability, satisfying regular maintenance requirements is part of being an owner. Our certified technicians can provide you with everything from oil changes, tire rotations, battery replacement, and more. We even offer monthly service specials to save additional money on mandatory service packages. We only provide genuine OEM products from the original manufacturer when you need parts; this ensures the highest quality possible.
Take your car-buying experience to the next level with a preferred car dealer in Jacksonville, FL. We have been serving Jacksonville,FL and the surrounding area for several years, and we are proud to have developed countless loyal customers. Every staff member takes pride in helping you find your dream car, truck, or SUV. We constantly offer a wide range of new Honda and pre-owned models. If you would, take a moment to see what makes Honda of the Avenues so special.
Get Directions To Honda of the Avenues