Discover Honda of the Avenues
We offer everything you need to keep your Honda up and running.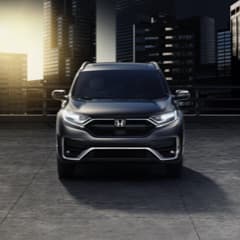 Current Offers
Discover special offers that can save you money on your next Honda vehicle.
View Offers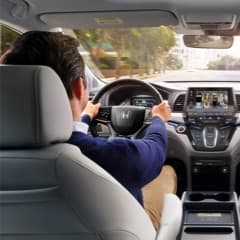 Value Your Trade
We don't just sell cars, we buy them as well. We make the selling process easy.
Appraise My Car
Our Reviews
The service was really excellent. The people we're very helpful, in explaining the work that was done.
I love my new car! Andrew was very helpful. Khaleed stayed late every evening to ensure I get my car before Thanksgiving holiday and Sam in Finance did an awesome job to get me a great deal. I wasn't expecting to get a car when I came I was just looking but they had everything in place and was able to answer all of me and my husbands questions. They were upfront and honest about everything. No surprises. I am so happy I went there.
Greast service and reasonable prices as usual.
When purchasing a new car, its not always the salesperson that makes the personal connection. Sometimes, its the finance person you are given and how well they make you feel comfortable and welcomed. We were given the opportunity to have Sam as our finance representative and WOW what a nice experience. Sam went beyond the job to make a long time Honda owner very happy and we all walked away with a new friendship. Thank you Sam for the wonderful experience.
Our experience was wonderful. Sam Fakhouri was the absolute best! We appreciated his friendliness, experience and knowledge gained from his years in this business. He put all of that to work for us and put together a great deal that secured the BEST financing we needed to drive home in the vehicle we wanted. Thank you, Sam! Alfonza and Janice Wilborn
I have owned Honda Civics for over 10 years, have been to many Honda dealers in that time, and Honda of the Avenues gives the best experience when it comes to Service. I have not shopped for a car there, but when it comes to Servicing cars, they're excellent. I recently had an experience there in which Service Advisor AJ Vallarelli went above and beyond to take care of a few concerns I had involving my car. I appreciate people who do their job well. I respect people who go above and beyond to provide a good experience for people, and AJ did that. I highly recommend Honda of the Avenues for any service issues you may need.
Entire experience was a pleasure. Very friendly from salesman to financial officer. Sam went the extra mile to get me the financing I wanted and even after the sale to get my account information so I could get my payment scheduled through my bank.
Friendliness, quick service, comfortable and safe waiting environment and free coffee supplies, convenient service time.
Always great customer service at Honda of the Avenues. Matthew is always so professional and gets me in and out in no time. Highly recommend!
Mike Bejarano, thank you for your hardwork and dedication. Words cannot express my gratitude for your help and effort. Thank you so much.....loida-honda pilot
Rich Moss did an outstanding job in our quest for a new vehicle. We are grateful for all he has done.
Great customer service, fast service, great communication from the time we decided to buy the car to the time it arrived which was only 2 days later. We will definitely be back.
Derrick Gayle was tremendously helpful to me communications skills was very awesome he was very patient and generous great customer service skills he answered all my questions and was very professional I am really enjoying my Altima I must say he's a great guy if you are interested in purchasing a vehicle with Honda of the Avenues Derrick Gayle is the right salesman to see he will get the job done once again thank you
Great experience I had. They took care of me right away.
Wonderful service. Mike was very helpful and made sure my vehicle was ready when he promised it would be.
Honda of the Avenues was very responsive in showing me new Honda Civics and in showing me features of other vehicles on the lot that were available on the Honda Civic sedan EX. I was kept informed of supply chain issues and possible delivery dates by Victor Rodriguez.
Very friendly, will explain financial plans well to you, and finds you the best deal.
I had a great experience at Honda of the Avenues. TC was great and I didn't feel pressured and Jason made all the paperwork effortless and enjoyable. I am truly impressed with this dealership.
I had a problem that seemed to be transmission related and I was referred by Tires Plus to Honda Service Department because they felt it might be warranty related. I contacted Bobby in the service department and he made an appointment for me to bring it in. When I spoke to him he had an idea of what it might be and he told me what it would cost if it for the inspection and that the cost would be covered if it did turn out to be a warranty issue. I dropped my car off and they inspected it and found the issue was the transmission and repaired it at no cost. He made sure to have a rental agent ready for me when I dropped off the car and I waisted little time dropping the car off. They found another issue while they were working on the transmission that hadn't been found by Tires + that could have created a huge problem shortly down the road. I have to set that up with my extended warranty and bring it back next week. It was so easy working with Bobby that it was a pleasure bringing my car in for service. Thank you to Bobby and the mechanics that did a great job. The car is running excellent since I brought it in.
They are very friendly, calm, they don't hover or make you feel like there's too much going on, they go with your pace and help you make a good deal.
Excellent service and great staff
Anton was a pleasure to work with. Unfortunately some issues came up that were out of his control but he was fully transparent through the whole process. Highly recommend
Everyone was friendly and helpful
Bobby Howard is always friendly, helpful, and courteous. Took care of all my service needs and got me on my way prono.

Welcome to Honda of the Avenues
Take your car-buying experience to the next level with Honda of the Avenues. We have been serving Jacksonville,FL and the surrounding area for a number of years, and we are proud to have developed countless loyal customers. Every member of our staff takes pride in helping you find the car, truck or SUV of your dreams. We constantly offer a wide range of new Honda and pre-owned models. If you would, take a moment to see what makes Honda of the Avenues so special.
Get Directions To Honda of the Avenues