How Often Should You Change Your Oil?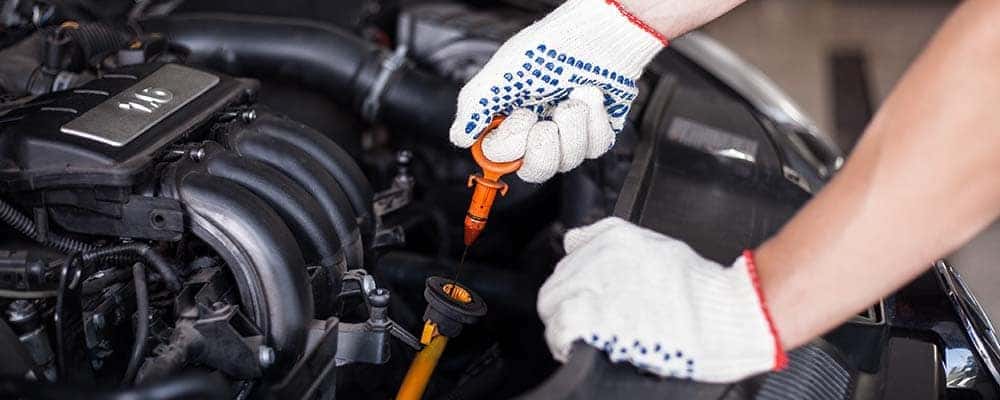 ---
A key part of maintaining your Honda car, truck, or SUV in Gainesville is keeping up to date on your oil change schedule. While it used to be that an oil change was recommended every 3,000 miles, recent advances in engine and oil technology have extended the interval to between 7,500 and 10,000 miles. As always, it is a good idea to consult your owner's manual to find the oil change schedule for your specific Honda model. Learn more about how often you should change your oil from the service team at Honda of the Avenues in Jacksonville.
Oil Change Frequency Guidelines
In general, a car's oil should be changed every 7,500 to 10,000 miles, but where and how you drive may require that you get your oil changed more frequently. Some of the factors that can impact your oil change frequency include:
Off-road driving
Heavy towing
Commercial use
Racing
If any of the above apply to you, contact our Service Center to find out how often you should bring your vehicle in.
More Oil Change Tips
Our service techs have some additional oil change tips that are useful to drivers throughout the St. Augustine area:
As oil breaks down over time whether your car is being driven daily or not, you should still plan on getting an oil change at least twice a year.
The oil filter needs to be replaced whenever the oil is changed. If you are planning a DIY oil change, stop by the Parts Department at Honda of the Avenues to pick up the correct oil filter for your Honda model.
What about synthetic oil vs. conventional oil? While synthetic oil often costs more, some vehicles require it. Consult your owner's manual for guidelines.
How Often Should I Check My Oil Level?
Your oil level should be checked at least once a month. This is a good way to catch any leaks or other problems that may result in a costly repair bill if left unattended. In addition to checking the oil level, you should also take note of the oil's color and make sure that there are no metal particles in it. Either of these are warning signs of potentially serious problems. If your car is often low on oil or if you notice another issue, schedule service with Honda of the Avenues as soon as possible.
Rely on the Oil Change Experts at Honda of the Avenues
The certified technicians in our state-of-the-art Service Center are standing by to take care of all your Honda maintenance needs. Whether your car is due for an oil change or tire rotation, you want to know how an alternator works, why your car is leaking water, or just need to find out how to jump start a car, you can count on our automotive experts. Remember to check out our current service specials to take advantage of our money-saving oil change coupons and more!
Service Specials at Honda of the Avenues
More Service Tips From Honda of the Avenues
What does an alternator do? Driven by the serpentine belt, it works to send power to the car's electrical system while the car is running. Despite what many drivers believe, the battery is only used to start your vehicle while the alternator is what actually powers it. Using gas as its energy source, the alternator…

Is the Engine Oil Indicator on your Honda Civic appearing even though you recently had an oil change? Don't fret, a quick reset to your Honda Civic oil light will fix that! Resetting the oil life on a Honda Civic is quick and you can have it completed in six simple steps. Here's your guide…